Content Management System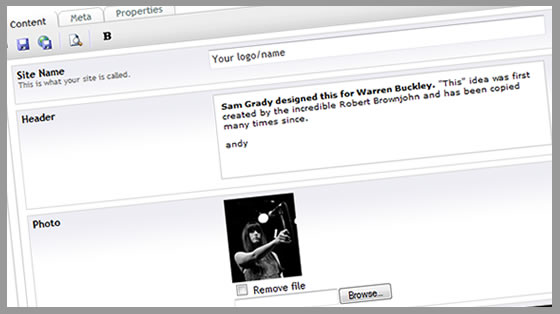 Solus believe that the use of Open Source software is considered a far more attractive platform for customers wanting CMS functionality due to constant updates, releases and support to the software framework which is available all over the world. Due to this reason from an early stage we decided upon the .NET framework based Umbraco CMS which is currently also being used by corporate blue chip companies such as Heinz, Peugeot and Microsoft.

The Umbraco CMS takes advantage of the very latest Microsoft .NET 4.0 technologies that improves performance, security and scalability for our customers. The CMS itself hosts a large array of features that make content editing a breeze even for the most novice users and includes:
- Content workflow which allows only approved editors to approve and publish pages.
- Role based user access control to the system
- Multilingual Support
- XHTML and CSS compliant designs
- XML Sitemap Integration
- Versioned Content for rollback and audit control
- Translation Services and workflow built into the core system
- Scheduling of pages allowing you to future proof your content.
- Notifications and tracking allowing users to receive automated emails when things change in the system.
Services we provide
- Creative Web Design
- Web Development
- Content Management System
- E-Commerce
- Database
- Search Engine Optimisation
- Website Hosting
- Our Server
- Security
- Google Analytics
Client Testimonial

"I approached Solus to help with a idea of mine to launch a brand new website, one which has never been done around the community of Blaenau Gwent and that would help and support the youth of the community, from start to finish the guys at Solus were amazing and the quality of support they provided was second to none.
The project has been a massive success with over 12'000 hits per month on the site. I cannot thank the guys enough and without a doubt will be using their services for future projects."
Scott carey - Family Information Service
www.01495info.com